Remember Sundays?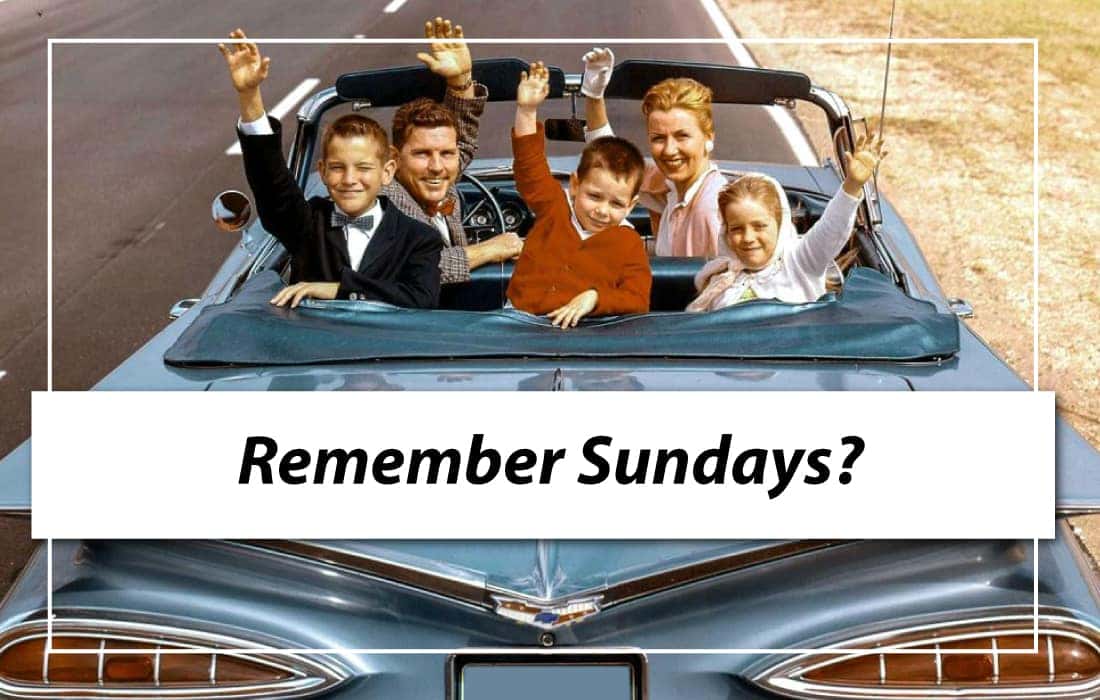 Do you remember Sundays?
Well, we sure remember Sundays. The Sunday ride with the family in your Sunday clothes. Most likely the family car was a Chevrolet. Not much was hopping other than family, faith and more family time. Variety stores, gas stations and the hospitals were your go to. If you were cooking a big meal and needed something, your best shot was one of these variety stores for a last minute ingredient. You might have been lucky in finding a local theater or a diner open.
On the home front, washing the car for the week, visiting neighbors, mowing the grass and more cleaning could be done on Sundays. There was no work or any activity outside of the family that was more important. Kids would play in the streets or in the neighbors yards and obviously be home before the streetlights came on.

What about Saturdays?
Saturday was the day, if you needed to get something done, you could go get it done. Many Saturday businesses were open until noon time. The dentist, auto parts, late night drive in shows and restaurants could be found available on Saturdays. If there was a Sunday project around the house, you had to make sure that you had all the materials on Saturday.
Do you have any special memories of Sundays?
Sunday Hours here at Best Chevrolet
Moving into February, we will be limiting our Sunday hours on the store, our cast and our guests. We will continue to be open regularly scheduled hours Monday through Saturday. Please remember to check our hours as we will be limiting our Sunday hours of operation.