Schedule Service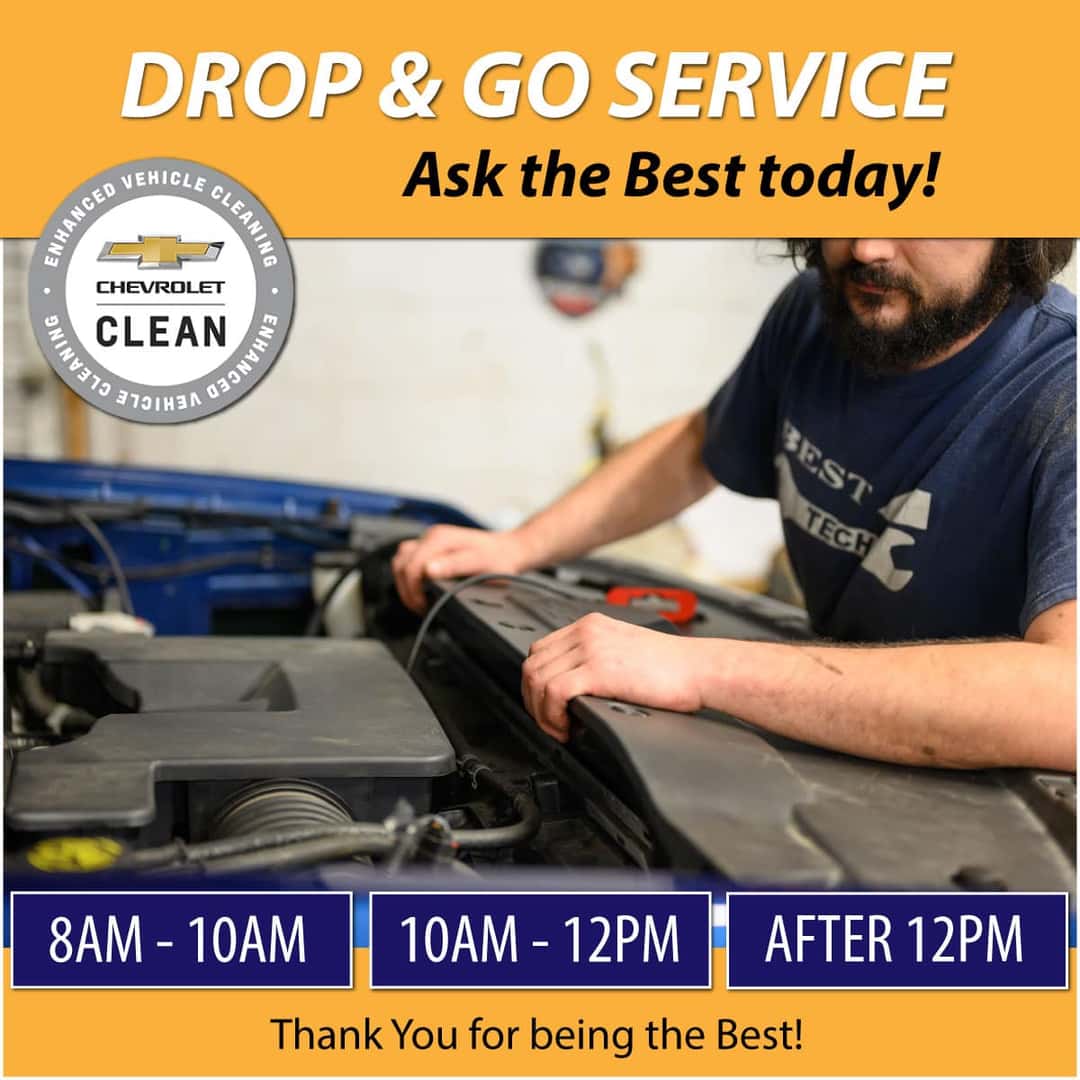 TO ENSURE THE SAFETY OF ALL OUR GUESTS AS WELL AS OUR CAST MEMBERS…
*** A FACE MASK MUST BE WORN TO ENTER BUILDING ***
PRIOR TO/UPON ARRIVAL SERVICE REMINDERS
Guests are NOT allowed to wait for vehicle service.
At this time we are no longer offering our shuttle services nor our loaner vehicles.
Please be sure to make arrangements to have a ride home when you drop your vehicle off for service.
If for any reason you have difficulty arranging a ride for yourself, let us know and we can arrange a ride by a Lyft driver, at no cost to you. (Within 10 Mile Radius)
ONLY IF A MASK IS WORN…You may then enter the building through our main service doors and check in.
If you don't have a facemask or wish not to enter the building you will be provided with one of our drop off envelopes to fill out.
REMINDERS  
A FACE MASK MUST BE WORN TO ENTER THE BUILDING

Please wait to be notified that your vehicle has been completed prior to coming in.
PICKING UP VEHICLE
Once you have been informed that your vehicle is completed and ready for pick-up. We ask that you complete payment one of the following ways:
Online – a link will be sent to your phone.
Over the phone – Provide your credit card information to one of our cast members to go forth & complete payment on your behalf.
At our Express Kiosk – Use your credit/debit card to complete payment. A cast member will be there to assist you if needed, just ask.
Service Desk – One of our cast members behind the service desk are more than happy to cashier your transaction.Once here or upon arrival please notify us of your arrival. We will retrieve your keys and complete the necessary paperwork in time for your pick-up.Your vehicle will be parked in either the outgoing lane of our carport or in the parking area to the left of our carport.